8:27 pm
[animalboything]

You Look so Fine
Not a song fic, though to get me in the mood I listened to nothing but Garbage's "You Look So Fine" on repeat, and was very influenced.
Title: You Look so Fine
Author:
animalboything
Pairings: Sokaro/Cross, Mana/Cross, hint of Cross/Klaud
Rating: Some smex. Not so super porny.
You're taking me over
Drown in me one more time
Hide inside me tonight
Do what you want to do
Just pretend happy end
Let me know let it show
<-- Sexy Lines.
(
You Look so Fine
Collapse
)
9:24 am
[animalboything]

LET'S INTRODUCE OURSELVES!!!
I THINK WE SHOULD INTRODUCE OURSELVES. LET'S COMMENT TO THIS ENTRY AND FILL OUT THE QUESTIONNAIRE THEN GIVE EACH OTHER SPIFFY NICKNAMES.
HOW MANY OTHER DGM COMMUNITIES HAVE THEIR MEMBERS GIVE OTHER MEMBERS
NICKNAMES
? YEAH, I THOUGHT SO!!!!!!!!!!!
NAME (OPTIONAL):
OTHER ALIASES (OPTIONAL):
SOKARO/CROSS YYYYY/NNNN/WHO OPENED THE CHEESE?/BUTTSECKS (NOTE, THOSE WHO CHOOSE NNNNNN WILL BE B&&&&&&&&&&&&& UNLESS THEY ANSWER YYYYYY TO THE NEXT QUESTION):
CROSS/SOKARO YYYYY/NNNN/I HEART PEEN/YOUR MOM:
I LIKE THIS PAIRING BECAUSE:
THIS SHOULD BE THEIR THEME SONG:
ANYTHING ELSE:
SOUND GOOD? OKAY, GO GO GO GO GO!
Current Mood:
dorky
1:02 pm
[lazyartistgirl]

And So! I present to you...A drawing for this fantastic community!
So here's a piece of fanart I made for the pairing...sort of!! XD
Hope you all enjoy!! :D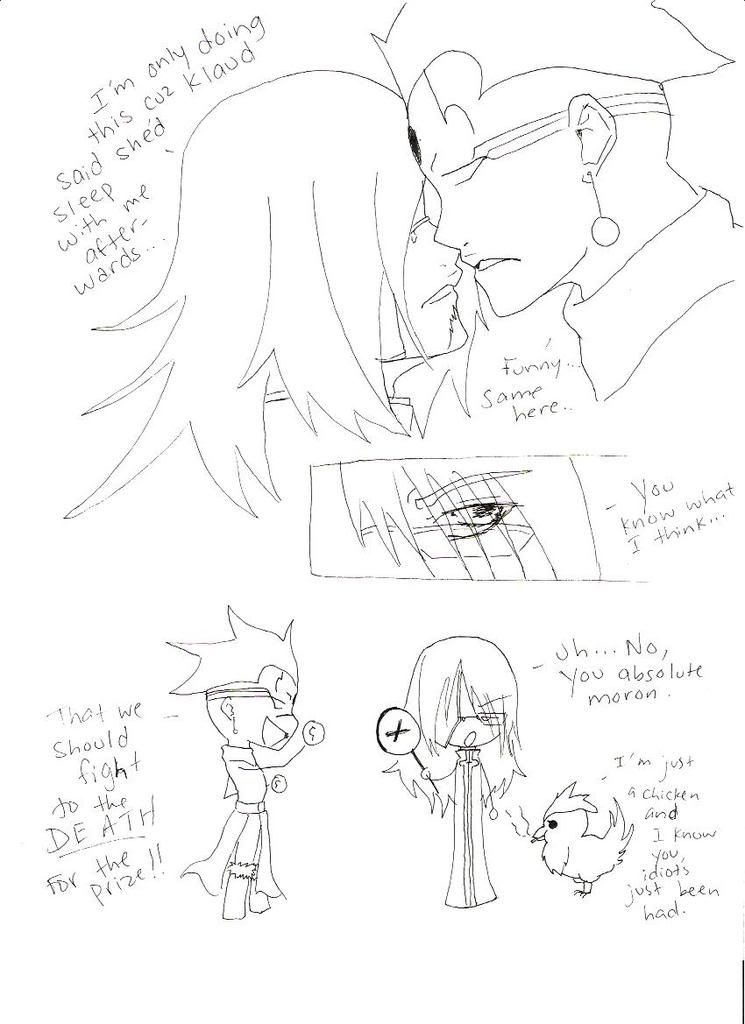 Current Mood:
accomplished